Mike McLeod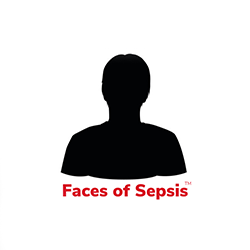 I will be 74yrs this coming April. Cathy and I have been married 44yrs, and I am the lucky one. Cathy and I enjoy an active lifestyle. I retired in 2007 at 62yrs and Cathy retired two years later.
We keep a 40 ft Ocean Alexander Trawler in Tacoma WA and cruise up to British Columbia every summer. Since May of 2010, Cathy and I have moored a Lagoon 45 ft sailing catamaran at Marina Palmira in La Paz Baja California Sur on the Sea of Cortez side of the Baja Peninsula. We spend from October to June sailing and exploring the local waters. And, as we have four staterooms, we have a constant flow of friends and family to share our Sea of Cortez adventures. In both Tacoma and La Paz, we have a reputation for using our boats much more than most others.
Every year we drive our Toyota Tundra the 1,250 miles from Tacoma Washington to the Mexico border crossing of Tecate. We avoid the Tijuana border crossing as it is the most heavily trafficked international border crossing in the world. And the Tecate crossing is just 60 miles east of San Diego.
As we also tow a small cargo trailer with boat parts and other supplies, we are always stopped by very courteous Mexican Border Guards. We carry all the required documentation, and within minutes we cross into Mexico and are on the road. And with, another 1,000 miles of adventure ahead.
This year while we were still in San Diego, we had the experience of having our trailer broken into and robbed of its contents. And it took a few days to repair and replace the inventory of the trailer.
This was a fortunate circumstance! Our scheduled crossing into Mexico was delayed. If we had crossed on our original schedule, we would have been overnight in a small remote village and a day away from any medical facilities.
My Sepsis Event
I woke at 10: pm the night before our re-scheduled crossing at Tecate, in pain and needing to pee. This was my very first symptom. We were staying with friends Dennis and Susan in their San Diego condo and anticipating crossing into Mexico the next morning.
In the bathroom, I could not pee, and the painful need to pee was becoming intense. I tried coming back to bed twice and lasted just minutes with intense pain and uncontrollable shivering. Cathy was awake and concerned. And, yet, how does a wife help, when her mate is in pain, angry, and irrationally seeking some solution to his problem?
After the second try of coming back to bed, I found my cell phone and returned to the bathroom. The toilet seat was the least painful place to occupy. And, I could dribble from time to time. I googled my symptoms and determined that I had a urinary tract infection. (Sepsis and Urinary Tract Infections) I decided that I would hold out until 6: am before waking our hosts for a trip to the hospital. At 3: am my resolve failed and I woke Dennis and said that I had a urinary tract infection and needed to go to the hospital. His response: What do you usually do? My response: Shit, I don't know, I have never had one before.
At 3:45 am Sunday, October 21st, we arrived at SMART Grossmont Hospital in San Diego. And 15 minutes later I was admitted to the ER. I was given Capreomycin and Tylenol. I had no relief and was just breathing through the pain.
Three hours later with falling blood pressure and in septic shock I was transferred to ICU and scrubbed MRSA clean by a small army of nurses. One of which commented that I had a nice butt and they all had a chuckle. I was "Rag Doll" conscious at the time. I could feel them scrubbing and hear their conversation. I could not respond. I just smiled! The last thing I remember was the IV drip being installed and then asking for relief from the pain. The next morning, I woke pain-free, all hooked up and wired up and I could pee.
Cathy was near-by with a smile and yet a serious look of concern. I recall telling Cathy that I had had the most strange and interesting dreams. I did not know that I had "circled the drain." And would not fully appreciate that I had been close to death for many days later.
I still marvel at the simple luck of the circumstance of being robbed.
Physician's assistant Taylor was in charge of the day shift. All the medical staff worked 13hr / 3day shifts, with four days off. After Taylor described the use of the plastic urinal, I became skilled at peeing with the urinal wedged between my legs.
Several times each shift I was asked my DOB and "what day is it." I recall responding that it was Oct 22nd or 23rd. And, if it was the 23rd, I had missed my wife's birthday
The staff got me up for short walks with all of the IVs hooked up to a stand with wheels. I recall having dreams that were out of character or not typical for me. I seemed to easily move from place to place without a mode of transportation. I just dropped into a party or tavern or airplane or theater or someone's home.
I did have a period of delirium and was restrained for some time. I resisted the restraints and did everything possible to escape. At some point, I gradually became aware that a dream had become a reality. And, my captors were friends and not the enemy. I loudly called out to the nurse and demanded my wife, a doctor, and a hospital administrator. Cathy arrived, and my restraints were removed.
I spent four days in ICU and a total of 15 days as a patient of SHARP Grossmont Hospital in San Diego. The last seven days were spent in transitional care for daily monitoring and an IV drip of a very potent antibiotic. I began walking the halls twice a day for 10 to 20 minutes each shift. The first day or two Cathy walked with me to help with my balance and provide support.
Current Observations
Memory and Confusion:
Memory is returning. I usually know what day it is and what is on the schedule for the next day. Some days I relapse and need to ask or check my iPhone calendar.
I have had to relearn some aspects of controls for my vehicles. The first day that I drove my pickup, five days after discharge, I could not find the inside door handle.
We spent four days driving the truck & trailer from San Diego, back to Tacoma. I drove my share of the trip.
The first drive in my car back home was a huge learning experience. The car is new and has way too many systems to re-learn.
I recently moved my 40 ft Trawler to Nordlund Boats in the Port of Tacoma and was able to manage all the systems and handle the boat as I had in the past. Except that I needed time to think about things that would have been previously automatic.
Physical Therapy:
I lost strength, balance, and agility. All, of the physical attributes needed to manage and operate a boat. And, I have been trying to get back to where I was. So, I tend to push harder than my therapist is recommending. Sometimes therapist Rosie is right, and I am sore the next day, and sometimes I am right. So, my therapy is evolving, and I have developed a trust relationship with my Therapist and a program that is getting me back to where I was.
Muscle & Nerve Pain:
I am finding that post sepsis muscle, and nerve pain is coming primarily from areas of previous surgeries such as lower back, rotator cuff, and bicep. At night I am woken by shooting pains of both right a left shoulders and biceps.
I have also been told that resisting restraints during a delirious episode can cause post sepsis pain in the muscles affected.