Madison M.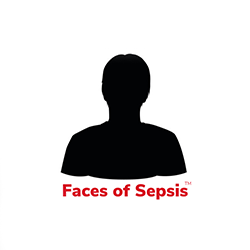 I had just had a baby 4 months prior and I had just gotten engaged a month before. It was September 2018. I was happy and healthy. I had a baby boy that was happy and heathy. Life couldn't have been sweeter. But in the matter of 48 hours I was on the verge of dying.
It started out as just a simple sore throat. Later that night I was vomiting terribly and had a fever of 106. The next morning I went to urgent care and they said you just have pink eye and a UTI, you're fine. (Sepsis and UTIs) That night my fiancé found me unconscious laying in a pool of vomit and blood.
The doctors and nurses told me I was extremely lucky. If another 30 minutes had gone by they don't know if I would've made it. It was very scary I was 19 and young. Living alone 16-20 hours away from both of my parents. My family got on the first flight to get to me because doctors didn't know what was in store for me. But 8 months later I'm still healing. I'm very lucky to say that I'm a sepsis survivor.