Anything You're Looking For?
Liver disease is an umbrella term for many diseases that affect the liver. Your liver is the largest organ your body has other than your skin. It's found on your right side, just under the bottom of your rib cage. It plays an important role in your survival and you must have a liver to live, although you may be able to live with a partial liver. This is because the liver actually has the ability to regenerate or grow back if not too much of it is damaged or removed.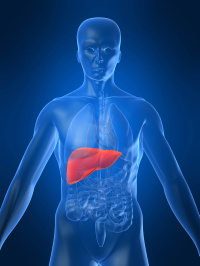 Your liver processes or breaks down (metabolizes) many chemicals including nutrients, alcohol, and many drugs. It also:
Makes important proteins
Makes, stores, and processes fats and cholesterol
Helps fight infections
Metabolizes (breaks down) and stores carbohydrates for energy
Makes and sends out bile, a greenish liquid that helps your intestine take nutrients from the food you eat
Certain liver diseases, such as cirrhosis of the liver, can increase your risk of developing a serious disease called sepsis.
Sometimes called blood poisoning, sepsis is the body's often deadly response to infection or injury. Sepsis kills and disables millions and requires early suspicion and rapid treatment for survival.
Worldwide, one-third of people who develop sepsis die. Many who do survive are left with life-changing effects, such as post-traumatic stress disorder (PTSD), chronic pain and fatigue, and organ dysfunction (organs don't work properly) and/or amputations.
What Is Cirrhosis of the Liver?
In cirrhosis of the liver, the liver tissue begins to break down or deteriorate. This previously healthy tissue is then replaced with scar tissue. The scar tissue doesn't allow blood flow through to the still healthy parts of the liver.
In the early stages of the disease, because liver tissue can regrow, the damaged parts may regenerate. However as the damage increases, the liver's ability to fix itself drops until it can't do so any longer.
How Do You Get Cirrhosis of the Liver?
Cirrhosis of the liver is a chronic (long-standing) liver disease. In North America, the most common causes of cirrhosis of the liver are alcohol abuse and hepatitis C infection. A few of many other causes include:
Infections
Certain inherited diseases