Jeff Slocum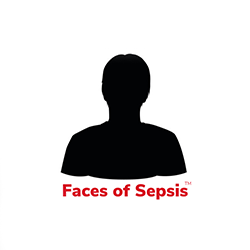 Well….my story has so many twists that I am just going to talk about the sepsis and where I am know.
First of November 2018, I was hospitalized with swollen joints and flu-like condition. By that evening I was no longer conscious and the rest of the story is from family members telling me. The next day my leg was removed from the knee down. (Sepsis and Amputations)
I was unconscious for the next 10 days and not expected to live long. I spent 30 days in the hospital and rehab. The infection spread to both my legs and almost lost the right one also. (Sepsis and Bacterial Infections) Now almost 6 months later, I am in a wheelchair waiting on knee replacement surgery. I have a prosthetic for my left leg but not able to use it. I have terrible joint pain through out my body and trouble with short term memory but hope to be on my feet this time next year.