Anything You're Looking For?

When is Sepsis Awareness Month?
Sepsis Awareness Month is in September. SEP for Sepsis. SEP for September – making September the perfect month for Sepsis Awareness Month 
30 Days to Highlight Sepsis
September is Sepsis Awareness Month and for 30 days, Sepsis Alliance and sepsis advocates pull out all the stops to spread the word about what sepsis is, what it does, and how we can make a difference and save lives.
Read about how Sepsis Awareness Month was started – and what World Sepsis Day is.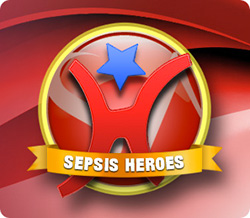 Sepsis Awareness Events
Mid-September, Sepsis Alliance recognizes Sepsis Heroes, people who have made an impact in helping spread sepsis awareness. This event is held annually in New York City and the 2016 Celebration of Sepsis Heroes will be on Thursday, September 15. You can read more about the event at SepsisHeroes.org.
Other community events occurring during September are listed on theSepsis Alliance Calendar. If you have an upcoming event, in September or any other time of the year, submit your information to be added.
World Sepsis Day
World Sepsis Day is September 13, during Sepsis Awareness Month. Marked each year on the same day, it is hoped that international awareness of sepsis will increase as more countries and facilities in these countries make efforts to ensure that sepsis is treated as a medical emergency.
Every year, activities from awareness events to medical conferences are held around the world to educate both the general public and healthcare professionals about sepsis.
You Can Help!
Sepsis Alliance encourages its supporters to join together to help make people more aware of what sepsis is. You can do this through social media, handing out brochures and stickers, giving talks, wearing Sepsis Awareness Ribbons, or holding awareness events. These are just a few ideas. Check out the How Can I Help With Sepsis Awareness Month page to see what you can do.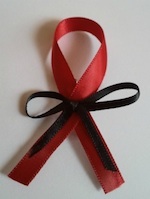 Spreading Sepsis Awareness in Healthcare Facilities
Many nurses and other professionals have jumped on the bandwagon and joined in to help mark Sepsis Awareness Month. If you are a healthcare professional, see how you and your facility can help spread sepsis awareness and make a difference.
We're always gathering ideas so we can make Sepsis Awareness Month bigger and better each year, so keep thinking and dreaming up ideas – the more the better. If you have ideas to share, you can send them to info@sepsis.org or you can post them on our Facebook page.
Don't forget, you can register for news and updates throughout the year.