Anything You're Looking For?
In Memory of… Erin "Bug" Flatley, 1978 – 2002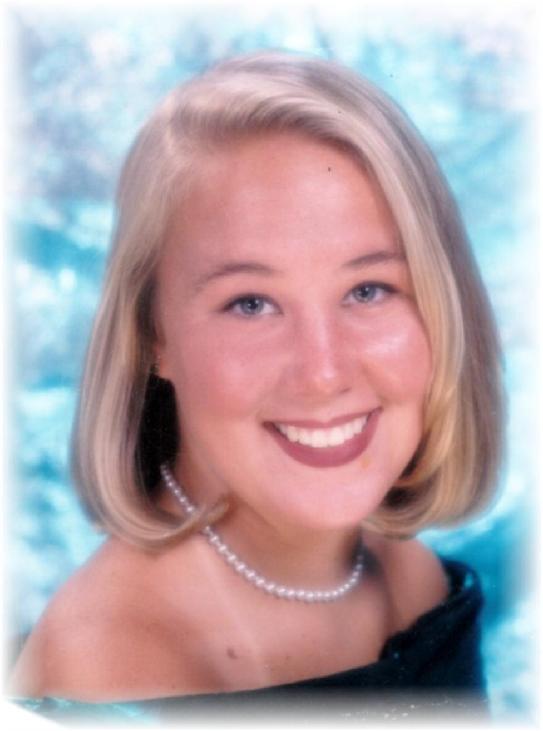 Erin's Campaign for Kids aims to combat the high incidence and mortality rates of sepsis among children. The campaign will create awards and training programs for nurses and health professionals to help identify and treat a disease that by conservative estimates causes 4,400 child deaths every year, more than pediatric cancer.
The campaign is named in honor of Erin Kay Flatley, an aspiring teacher, who died at the age of 23, from sepsis that developed following a routine surgery. Erin's spirit lives on in the creation of Sepsis Alliance, the nation's leading organization dedicated to saving lives by increasing awareness of sepsis as a medical emergency.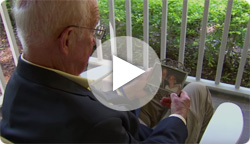 Erin's Campaign for Kids is a first-of-its-kind initiative, created to address an unmet need: the devastating impact of sepsis on children. The new programs will recognize excellence in pediatric nursing, and also designate an Erin Kay Flatley Spirit Award at the Sepsis Alliance annual Sepsis Heroes gala. Details on additional awards, training programs, and partnerships will be announced later this year.
Apply for the Erin Kay Flatley Pediatric Sepsis Nursing Award
Sepsis Alliance will recognize three nurses working in pediatrics and sepsis who honor the spirit of Erin Kay Flatley, who died unnecessarily of sepsis following a routine surgery.
New this year, there are two award categories: U.S. and International. Recognition will be given to two licensed nurses from the U.S. and one licensed nurse from anywhere on the globe who demonstrate excellence in their work and a commitment for improving outcomes among pediatric patients. Each honoree will receive a $2,500 award and be recognized at the Sepsis Heroes gala in New York City. In addition, the two U.S. recipients will be personally invited to attend Sepsis Heroes including one domestic flight and hotel stay, each.
Entries are now closed.
The 2016 award recipients were Carolyn Nightingale Riker from Boston Children's Hospital in Boston, Massachusetts, and Julie Albright Gottfried from Rochester Regional Health in Rochester, New York.
About the Erin Kay Flatley Spirit Award
Named in honor of Erin Kay Flatley, who died unnecessarily of sepsis at the age of 23, the Erin Kay Flatley Spirit Award recognizes outstanding dedication, sacrifice and contribution to improving the care and lives of sepsis patients. Erin was a passionate young woman who wanted to be an elementary school teacher. Her desire to give back to society is the basis for this award recognition.
The award will recognize one organization or individual each year and will be presented at the annual Sepsis Heroes event in New York City. The Spirit Award recipient will be one that is effectively bringing Erin's spirit to the fight against sepsis and selected by a panel.
The honoree of the Erin Kay Flatley Spirit Award will be named by a Sepsis Alliance committee, and the recipient will be formally announced during May, 2016. The recipient will receive a $5,000 award to further their work and they will be provided with transportation and VIP admission to the Sepsis Heroes event.
The 2016 Spirit Award recipient is Audrey Leishman and the Begin Again Foundation. Audrey started the Begin Again Foundation in 2015 following her survival from sepsis. The foundation provides financial support to families struggling from their loss or disability from sepsis, acute respiratory distress syndrome (ARDS), or toxic shock syndrome (TSS).
About Erin
It seems like yesterday our healthy and vibrant 23-year-old daughter Erin was with us. The devastation is real and constant, especially with the knowledge now that had I just put her caregivers on notice that we were concerned about sepsis and asked a few understandable questions every day, she would be here. Doing just this worked for me after I got sepsis myself two years ago, or my recovery might not have occurred.
There are no redos or make-ups. The pain is forever!
I was told, confidentially, by medical personnel at her death bed, "there are lots of Erins." As a health professional of 25 years, I had no idea sepsis was such a publicly non-discussed global problem that is centuries old. WHY? There are things you can do.
— Carl Flatley, DDS , MSD
Click here to read Erin's Faces of Sepsis story.
Click here to see a PSA about Zach, a young sepsis survivor, now appearing on Hulu and other national outlets.