Anything You're Looking For?
Sepsis Alliance Webinar Series – Sepsis: Across the Continuum of Care
This webinar series is aimed at addressing sepsis education and subtopics across the entire continuum of care – from critical care nurses to home care staff. Each webinar is free and features experts in fields related to the webinar topic. Check back for new topics and to access recordings of past webinars.
Can't make the live webinar? Sign up for our newsletter to be notified when a recording is posted and for future webinars.
Have a suggestion for future topics or speakers? Email us at info@sepsis.org and let us know.
This webinar series is made possible with support from bioMérieux, Inc.
Upcoming Webinars
September 21 at 2 p.m. EST – Nurses Suspect Sepsis
Sepsis – it's a condition that nurses know, but may not always recognize quickly enough to ensure early intervention. It is known that providing rapid care to patients with sepsis with immediate antibiotics and fluids as part of an organized approach has the potential to save thousands of lives a year.
This webinar will cover:
Sepsis definition and symptoms

Risks as sepsis progresses

Early warning signs of sepsis

Interventions and therapies to treat it.
Presenter: Sharon L. Hansen, MN, RN, CCRN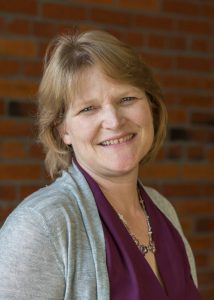 For more than 30 years, Sharon has been a critical care nurse in the Tacoma, WA area and a critical care nurse educator for the last 10 years. She received her Masters of Nursing from University of Washington Tacoma and currently lectures in the School of Nursing part-time. Sharon is also a clinical instructor for Green River Community College. She is a member of the Society of Critical Care Medicine and the American Association of Critical Care Nurses (AACN), as well as an active member of the Mountain to Sound AACN Chapter. Sharon is all too familiar with sepsis in both her personal and professional life after her husband, Mark, developed sepsis in 2003 and experienced post-sepsis syndrome symptoms. Her clinical focus centers on sepsis identification, early and effective resuscitation, hemodynamics, oxygenation, optimizing hemodynamic support, and post sepsis syndrome.
Coming up:
October – Antimicrobial Stewardship

November – Code Sepsis

December – Skilled Care/Home Care