Sepsis Alliance Launches New Community Education Kit to Raise Sepsis Awareness Across America
September 6, 2017
Sepsis 911 Community Education Kit empowers advocates to spread the word about sepsis in their local community
Nearly half of Americans haven't heard of sepsis, the body's life-threatening response to infection that kills more than a quarter million people every year in the U.S. Sepsis Alliance, the nation's leading sepsis advocacy organization, just launchead a new Sepsis 911 Community Education Kit that empowers sepsis advocates across the country to make a difference in their local community by spreading the word about sepsis.
"There are passionate sepsis advocates in every corner of this country and Sepsis Alliance is excited to offer a new tool to help these leaders share their stories and raise sepsis awareness," said Thomas Heymann, executive director of Sepsis Alliance. "Sepsis kills more Americans than prostate cancer, breast cancer, and AIDS combined, yet so many people haven't heard of it or don't know the symptoms. Sepsis is a medical emergency and together we can save lives simply by raising awareness, which is exactly what the Sepsis 911 Community Education Kit aims to do."
Sepsis 911 Community Education Presentation is a leader-guided presentation that allows members of the public to share information about sepsis awareness, recognition, and management to their community. The most impactful element of the kit is the new short video, Sepsis 911, which tells the inspirational story of sepsis survivor and quadruple amputee, Sue Stull and her husband Jay. Before she became ill in August 2014, Sue was a healthy, active woman. She developed sepsis and her life changed drastically due to amputations to both of her arms below the elbows and both legs below the knees.
In addition, the kit includes a presentation covering a complete overview of sepsis and the symptoms along with a leader script for the presentation, an event checklist, quiz for attendees to test their knowledge on sepsis before and after the presentation, and promotion materials including an event poster and press release.
For more information on sepsis and Sepsis Alliance, please visit sepsis.org.
[video_lightbox_youtube video_id="0KtR93zhkhU&rel=0″ width="auto" height="auto" anchor="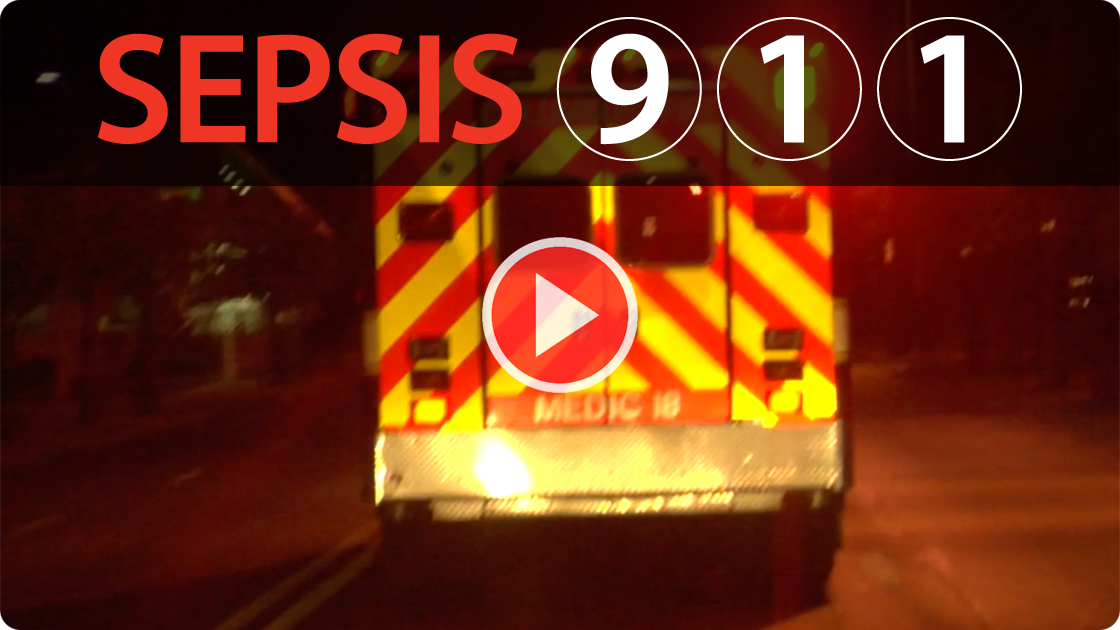 " ]
About Sepsis Alliance
Sepsis Alliance is the leading nonprofit patient advocacy organization in North America. Sepsis Alliance's mission is to save lives by raising awareness of sepsis as a medical emergency. The organization hosts national and community events, distributes educational information, and promotes training and education on sepsis prevention and early recognition and treatment. Sepsis Alliance also supports sepsis survivors and family members with information about sepsis and Post Sepsis Syndrome, as well as a Faces of Sepsis community forum. The sepsis.org website receives more than 1.5 million visits each year. Sepsis Alliance, a 501(c)(3) charitable organization, is a GuideStar Gold Rated Charity. For more information, please visit www.sepsis.org.