Anything You're Looking For?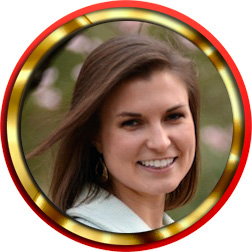 Hillary Spangler is a fourth-year medical student at UNC Chapel Hill School of Medicine. Since her sepsis experience at age 10, for which she was treated for at UNC Children's Hospital, she has been on a quest to show thanks for those who gave so selflessly for her to regain a normal life.
While at UNC School of Medicine, she has been blessed to have the opportunity to work on quality improvement projects for sepsis recognition and sepsis education within the medical student population.Helene and Jeff Zehnder have also been so generous to include her in their organization of the annual Step on Sepsis 5K in Cary, NC. In her free time, she enjoys visiting elementary schools and libraries educating young students about healthy living, using her interactive children's book, "Where is Henry?," spending time with loved ones, exploring the great outdoors, bluegrass music, new adventures, and embracing the small victories in life.
Spangler will be applying for residency in Medicine-Pediatrics this fall. She is beyond honored and humbled to have received the "Sepsis Hero" recognition and would like to dedicate it all those who have made her life possible.