Anything You're Looking For?
Sepsis: Across the Continuum of Care
This webinar series is aimed at addressing sepsis education and subtopics across the entire continuum of care – from critical care nurses to home care staff. This webinar series is made possible with an unrestricted educational grant from bioMérieux, Inc.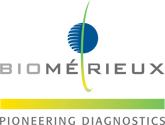 Joint Webinars
Sepsis Alliance partners with leading healthcare organizations to deliver sepsis education webinars. The partnerships help expand the reach of the content and provide valuable resources to health professionals looking for education. There are two upcoming webinars available in parternship with the Children's Hospital Association (CHA). Organizations interested in collaborating with Sepsis Alliance should contact us at info@sepsis.org.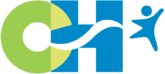 Register Now
April 10 @ 12:00 pm

-

1:15 pm

EDT
Each webinar features experts in fields related to the topic. There is no fee to attend. Can't make the live webinar? Register for the webinar anyway to receive the recording link following the presentation.
Check back for new topics and to access recordings of past webinars. Have a suggestion for future topics or speakers? Email us at info@sepsis.org and let us know.
Past Webinars
CHA Webinar – The Battle Against Sepsis: Nurses Leading Change
Presented in partnership with Sepsis Alliance, Beth Wathen and Wendi Redfern, critical care nursing leaders and 2017 winners of the Sepsis Alliance Erin K Flatley Pediatric Sepsis Award, joined Children's Hospital Association in discussing the challenges and potentials for their roles. They also shared their strategies for improving pediatric sepsis recognition and treatment at their respective institutions. Sepsis Alliance founder, Dr. Carl Flatley also shared his story of losing his daughter, Erin, to sepsis and his determination to save lives in her memory.
Presenters:
Carl Flatley DDS, MSD
Wendi Redfern MSN, RN, ACNS-BC
Beth Wathen MSN, PNP, CCRN
Nurses Suspect Sepsis
Sepsis – it's a condition that nurses know, but may not always recognize quickly enough to ensure early intervention. It is known that providing rapid care to patients with sepsis with immediate antibiotics and fluids as part of an organized approach has the potential to save thousands of lives a year.
Presenter: Sharon L. Hansen, MN, RN, CCRN
Antibiotic Stewardship and Sepsis: A Balancing Act
This session presents what antibiotic stewardship is and why it is important. Experiences with antibiotic stewardship programs are shared by Intermountain Health and Sharp HealthCare. Key issues and challenges related to antibiotic stewardship and care of patients with sepsis is discussed.
Presenters:
Melinda Neuhauser, PharmD, MPH, FCCP, FASHP
Eddie Stenehjem, MD, MSc
George Sakoulas, MD
Sepsis Improvement Through a Collaborative Approach
This session presented the evolution of the sepsis program at Hoag Hospital, their collaborative approach to spreading sepsis improvement, and the details pertaining to sepsis definitions and guidelines from the Surviving Sepsis Campaign.
Presenter: Andre Vovan, MD, MBA
New Sepsis Intervention Initiatives in Home Care and Beyond
This session presents the development of the Home Care Association of New York State (HCA) Home Care Sepsis Initiative and Tool. Feedback and lessons learned about the clinical use of the Tool are discussed. A major foundation project grant to promote statewide adoption, use, and cross-sector collaboration in sepsis response was awarded to HCA. Explanation of this initiative and implementation are provided as it can be adopted in other states, in other sectors and in innovative models (e.g., sepsis bundles). Case examples help to further clarify the clinical application of early recognition and treatment of sepsis.
Presenters:
Al Cardillo
Amy Bowerman, RN BSN
Eve Bankert MT (ASCP)