The Faces of Sepsis
Richard A. Foltz - survivor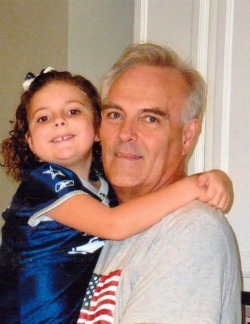 I was taken to the local hospital by ambulance because I was unable to walk. After many test I was found to be in sepsis. I have about a quart of fluid drained from around my left kidney. It was also noticed that the infection was going down into my left leg, which required me to have surgery to have this removed, and a wound-vac on for 3 weeks until this healed.
The cause was found to be a very large kidney stone, the size of a golf ball, that block the left kidney from draining. (Sepsis and Kidney Stones)
I was on several antibiotics while in the 2-week stay in the hospital. I also was on 2000 mg of antibiotics for another 4 months. I finally had to have my left kidney removed in Sept. 2011, due to the damage to the kidney, which was only functioning at about 11%.
I had the surgery to remove the damaged kidney on a Tues. and was home on Thurs. I have had no problems since the surgery.
According to the doctors the kidney stone may been there for 10 years or more.