The Faces of Sepsis
Cynthia Tatham - survivor
My name is Cindy and I am a sepsis survivor.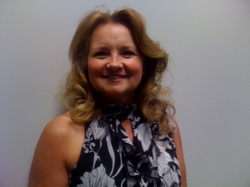 I have been blessed with good health most of my life. In 2007 I was diagnosed with fibromyalgia and my health continued to deteriorate rapidly thereafter. By October of 2009 I was on 15 different medications. The pain was so severe that I was seeing a pain specialist that only takes care of patients in the end stages of life (goal is to make them as comfortable as possible).
On a Thursday evening in October 2009, I was so exhausted I could hardly stand up, let alone walk. I will never forget that day (the following Monday, just 4 days later) I showed up at my pain doctors' office (without an appointment) because the pain was so severe, it was intolerable. It was consuming me. I couldn't think of anything but relieving the pain. His advice: "Cindy, you're just going to have to learn to live with the pain, it is now a part of your life." I left his office devastated.
The next morning I ended up in the emergency room due to severe back pain. At first, they said they couldn't find anything wrong with me. It took them an entire week to determine that I was septic! The cultures kept coming back negative. How could that be? The doctors kept asking me if I had any recent surgeries, recent injuries, recent illnesses, bug bites, etc. Nothing. They searched my entire body with a fine-tooth comb and found no reason for the sepsis. It is usually caused by an underlying infection that is not resolved.
The infectious disease doctor concluded there was no underlying cause for the sepsis. I believe it was connected to the fibromyalgia. I had an extremely high fever for a week, went into organ failure, had to have an emergency surgery on my knee (sepsis was in my blood, organs and now my bones) and now it was in 3 discs in my back (I refused back surgery). By the time I got out of the hospital I couldn't lift my arms and legs and ended up in a nursing home and had to go to rehab to learn ho w to walk again.
I had a port [for IV access] in my chest for several months, trying to get rid of the sepsis. While I was in the nursing home, they would not give me the pain meds as they were prescribed by my pain doctor. The doctor in the nursing home advised me the dosage was high enough to cause respiration to cease and I would die. I spent a lot of time in the fetal position praying to God to let me die because of the intense pain.
Thank God for unanswered prayers! I went back to work January 14, 2010. To look at me today you would never know I was so close to death as I wasn't expected to make it. The most terrifying thing I have ever heard in my entire life: "If you would have waited just 2 more hours, you would have died"! The doctors all told me I am a medical miracle! I currently am on just one medication and have no symptoms of fibromyalgia! Evidently the sepsis cured the fibromyalgia … imagine that! I truly believe there is a connection between the fibromyalgia and the sepsis. I am a true survivor! God let me live for a reason! I am truly blessed! I thank God every day for allowing me to live and for returning my quality of life!