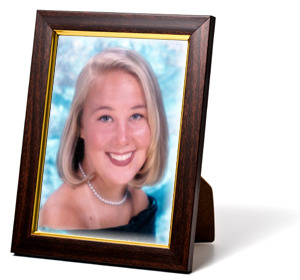 In Memory of…

Erin "Bug" Flatley , 1979 - 2002
It seems like yesterday our healthy and vibrant 23-year-old daughter Erin was with us. The devastation is real and constant, especially with the knowledge now that had I just put her caregivers on notice that we were concerned about sepsis and asked a few understandable questions every day, she would be here. Doing just this, worked for me after I got sepsis myself two years ago or my recovery might not have occurred.
There are no redos or make-ups. The pain is forever!
I was told, confidentially, by medical personnel at her death bed, "there are lots of Erins." As a health professional of 25 years, I had no idea sepsis was such a publicly non-discussed global problem that is centuries old. WHY? There are things you can do.
-- Carl Flatley, DDS , MSD
Click here to read Erin's full story, as told by the St. Petersburg Times.